Interested in the process of becoming home owner ? Below you will find the steps necessary with relevant details per step in the process.
1) Define Maximum Loan to Income
The amount you can possibly borrow for a mortgage loan depends on your residential status, your income and financial commitments. If you want us to calculate your maximum mortgage loan amount – free of charge, non committal please provide us with a recent regular salary slip & preferably an employer statement (filled out by your HR Dept). After this step you know your maximum mortgage loan to income. You will need some own money to invest, for this please see concept cost setup example for further info.
2) Looking for your dreamhouse (inform your local network about your housing plans!)
Make your shortlist of your requirements (number of sq. meters, nr. of rooms, energy label(*), facilities s.a. school / university, airport, shopping malls, etc). Funda and Jaap are good to register your search, or you can orientate at a (preferably NVM associated) real estate agent.
(*) Most banks grant a discount on their interest rates for loans for houses with a favourable energy class (differs from bank to bank).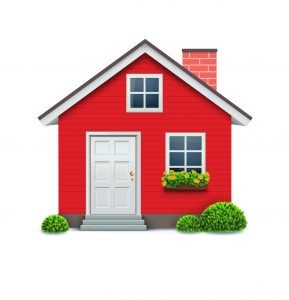 3) Negociate price and conditions
If you have found the house of your dreams you should consider what is the maximum amount you would want to pay for the house. Notice that the bank will finance up to max.100% of the market value of a house. Overbidding and extra costs above 100% are to be funded from own private assets. Next to the price other aspects such as preferred date of transfer of ownership, resolute conditions (getting a mortgage loan a/o arranging technical inspection) are important to align. If you and the seller agree on the conditions you will be presented a purchase contract. There is a 3 days cooling off period after both parties have signed the contract in which you can cancel the contract without having to state a reason. After expiry of the 3 days cooling off period you can only terminate the purchase contract if a successfull appeal can be made to the resolute conditions.
4) Interest offer
The purchase contract will be basis for your interest offer (in this agreement the interest rate will be fixated for you for a predefined period). Location, height and type of loan, monthly cost level and all other most relevant aspects will be specified in the interest offer. An interest offer is only to fixate the interest level , it is not a binding – unconditional – offer from the bank. Also the expiry date is stated in the interest offer. Transfer of ownership must be settled before expiry date of the offer
5) Document gathering & Binding offer
In the interest offer a list of documents you will have to provide to the bank is stated. We will help you with document gathering. After all docs are uploaded the bank will assess and – if the loan application is approved – they will provide you with a binding – unconditional – mortgage loan offer. Then also a bank warrantee can be provided. The bank guarantee is the security for the seller that you will really buy the house. If the bank does not come up with a binding offer , the mortgage loan advisor will ask the bank for a written rejection. This document (or sometimes 2) is necessary to liberate the aspirant buyer from his / her purchase contract.
6) Plan a meeting with the notary office
After the binding offer including bank guarantee have been arranged the bank will send instructions to the notary office and the notary office will ask the bank to transfer the amount of the loan. Some time before date of transfer of ownership the notary office will send you – concept deed of transfer of ownership, concept deed of mortgage loan, and concept settlement nota (in the nota all financial transactions are listed). Please send them to us so that we can verify for mortgage loans aspects. And please (let us) arrange your insurances (housing = mandatory, inventory and other insurances are optional) timely !
7) Transfer of ownership and registering the mortgage loan
At the notary office the notary will check your identity (do not forget to take your passport with you!). The deeds are often read to you in dutch language so if you do not master the language please arrange a sworn translator in your language or have the notary arrange one. If an amount of own private assets are required for the transaction please transfer this amount – stated in the settlement nota – timely to the escrow account (derdengeldrekening) of the notary office under your filenumber. The moment the deeds are signed you are Owner of your new home ! Congratulations !
8) Owner of your new home !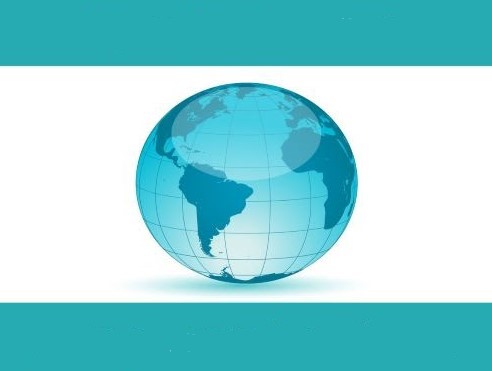 Congratulations! You are owner of your new home. We hope you will enjoy your new home and our tailor made mortgage loan. Please notice that the 1st installment of your mortgage loan is ofter higher than a regular installment. If the registration of the mortgage loan is per 21-11-2021 then the 1st installment will be per 1-1-2022. Hence the higher amount. After this the regular monthly installments will be made.
Do you need more information ? In your yearly tax statement you will have to inform the tax authorities about your new home and new mortgage loan. Some one off costs you had to make in order to get the loan are often subject to tax relief if you are taxed in The Netherlands. You can ask the tax authorities for a "voorlopige teruggave" (preliminary monthly refund) meaning that instead of getting tax money back in one installment, the refund is spread over monthly installments. If your preliminary monthly refund is too high, you will be required to payback the surplus to the tax authorities if the yearly tax statement has been submitted by you. If desired we can fill in your tax statement for you.