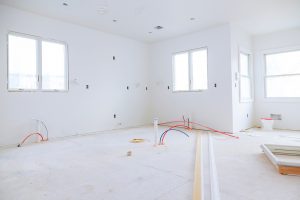 The procedure for taking out a mortgage loan for a newly built home deviates in some aspects of that of a regular mortgage loan. The selection of potential purchasers for a newly built home is often organised by a lottery procedure.
You will buy your future home based on video presentations, various artists impressions and (technical) drawings.
Prior to this stage it is very advisable to have your mortgage advisor assess your financial possibilities – in advance – , including calculation of totals costs of purchase including costs (*) for extra luxurious kitchen / bathroom (meerwerk), financing of double costs, loss of interest during construction period (renteverlies tijdens de bouw) and project developers interest (bouwrente).
Price of the newly built houses will (almost always) be V.O.N. (Vrij op Naam), meaning no transfer tax will be charged, no real estate agents costs, no valuation costs and no notary office costs for delivery will be charged. However, Mortgage loan advice & arranging the contract as well as notary office costs for registration of the mortgage loan will be charged.
Advantages Newly Built Homes
Price is fixed and based on V.O.N. (including V.A.T.)
You have a say in decorating / interior layout / Look & Feel
Low energy use (potential discount on regular interest rate)
Modern facilities (double glazing, heating pump, good isolation measures, new lines and cables)
Low maintenance costs mid long term expected
Disadvantages Newly Built Homes
Buying from a brochure / drawings / presentations
Meerwerk (extra costs for upgrading standard kitchen, bathroom), etc. (*)
Double costs during the construction period of your newly built home (*)
Renteverlies tijdens de bouw, bouwrente (*)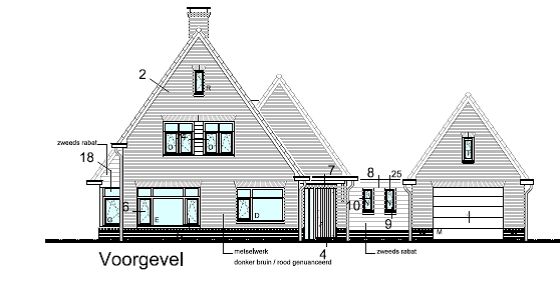 (*) Luxurious kitchen a/o bathroom (Meerwerk)
To keep the prices of a newly built house attractive for aspirant purchasers the project developers often work with low budget amounts for kitchens, bathrooms, ect. If you want a "more than standard" kitchen a/o bathroom you will have to pay extra. Meerwerk can often be integrated in the mortgage loan finance setup.
(*) Double costs of living during construction period (Dubbele woonlasten tijdens de bouwperiode)
After your mortgage loan is registered at the notary office you will start to pay installments for your newly built home. But your newly built home is not ready yet to move in, so next to the new mortgage loan installments you will also have to pay your current rental installments or your current mortgage loan installments untill you move in your new home (and the old one is sold). These double costs can sometimes be integrated in your new mortgage loan contract.
(*) Loss of interest during construction period (Renteverlies tijdens de bouw)