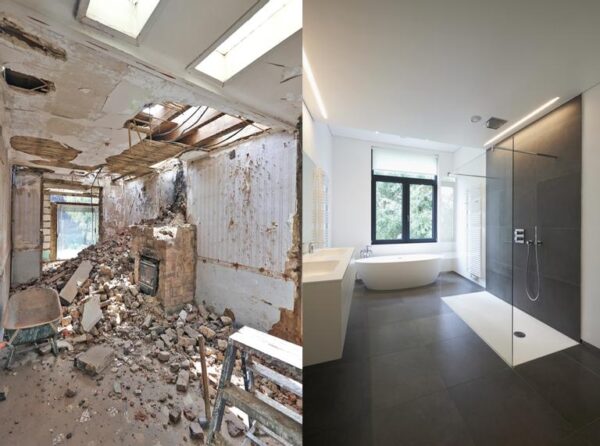 Due to the higher interest rates house owners sometimes stay in their house and renovate it instead of buying a new house. Costs of renovation can also be financed depending on income & market value (after renovation) of your house. And if renovation is combined with sustainability / energy saving measures, there are sometimes subsidies and interest discounts available (depending on energy label).
Regular renovations
Costs of Renovations of your home can be arranged via a personal loan or a mortgage loan. Depending on your plans and payback capacity it is sometimes worthwile to do research for a personal loan instead of a mortgage loan for a renovation.
Renovation for sustainable e/o energy saving goals, see aspects below
Maximum loan is up to 9.000 EUR above your regular maximum Loan to Income (note; minimum income must be 33.000 EUR), if an energy label A ++ was issued before 1-1-2015. Also if an energy index or EPC index of highest 0,6 is applicable, or an energy label of A+++ issued after 1-1-2021.
Maximum Loan can be increased up to 25.000 EUR if your house is a "Nul-op-de-meter woning" (meaning your house generates more energy than it consumes) and an "energie prestatie garantie" is issued for a period of at least 10 year. Up to 15.000 EUR Bij een "Nul-op-de-meter woning" without an "energie prestatie garantie", or with a max primairy fossile energy use of < 0 kWh / m2 per year.
Sustainability loans / subsidies available (www.rvo.nl)
Align with us – free of charge – about your sustainability plans / energy saving plans / renovation and we can see whether your option suits you best !